Palestine Cinema Days 2021 opens this week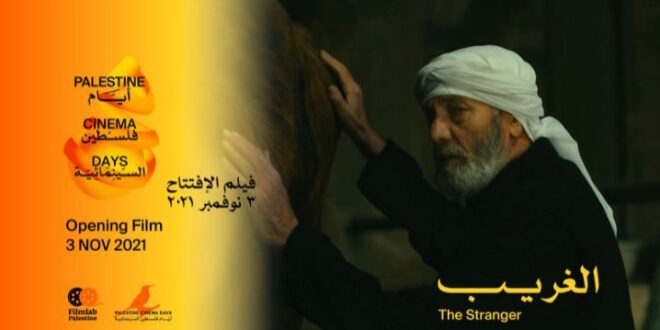 Palestine Cinema Days 2021 opens this week with the Oscar-nominated film The Stranger
The eighth edition of the annual Palestine Cinema Days will kick off on Wednesday November 4th at the Cultural Palace in Ramallah with a screening of Palestine's entry to the Oscars 2022, "The Stranger" (Al-Gharib), by filmmaker Ameer Fakher Eldin from the Occupied Syrian Golan Heights, according to a press release.
This year, Palestine Cinema Days will screen more than 60 carefully-selected fiction, documentary, and short films, bringing together cinema enthusiasts across the six Palestinian cities of Ramallah, Jerusalem, Bethlehem, Gaza, Haifa, and Nazareth.
The 8th edition of the film festival will be held from November 3-8 and will showcase Palestinian independent and artistic productions as well as rich and bold narratives from Arab and international cinema. Reflecting Filmlab's year-round activities, and in the same spirit of enhancing the cinema culture in Palestine, a special lineup of films will also be programmed for the younger generation, said the press release.
Read more:
http://english.pnn.ps/2021/11/01/palestine-cinema-days-2021-opens-this-week-with-the-oscar-nominated-film-the-stranger/