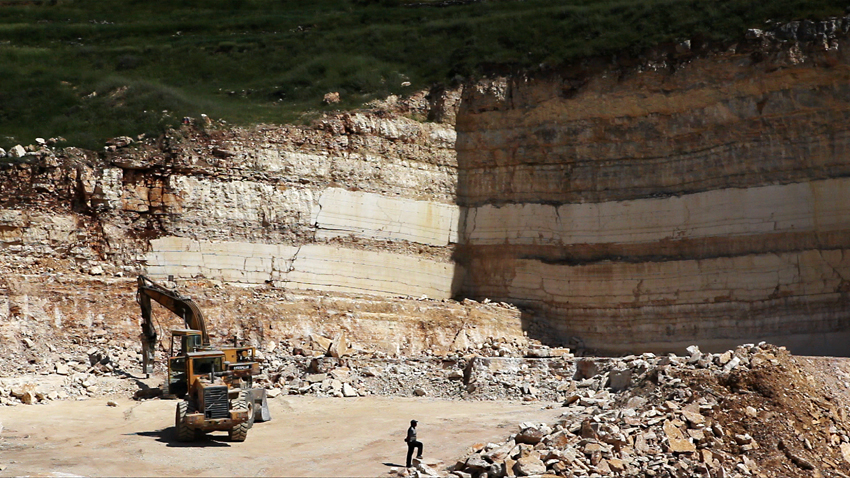 White oil (2013)
Origin: Unknown | Documentary | Director: Judy Price | 60 minutes
---
White oil
Judy Price 2013 docu 60 min.
White Oil is a documentary about the quarries in the Occupied Palestinian Territories.
With over 500 quarries in the West Bank, stone is considered the 'white oil' of Palestine and the only abundant raw material available to support the Palestinian economy.
However, of the stone and sand excavated from the quarries, 75% is expropriated by Israel. Today almost every hillside is scarred by the brutal incision of the quarries. In excavating these spaces.
Judy Price worked with the owners, workers and security guards to explore how the quarries impact on the environment and the lives of the surrounding communities as well as being a vital source of
livelihood for many Palestinians.
In this way, personal histories and experiences as well as the changing landscape and conditions of the
quarries bring to bear the myriad losses of land, economy, identity, history and community.
Trailer: https://vimeo.com/87389435
---
View trailer