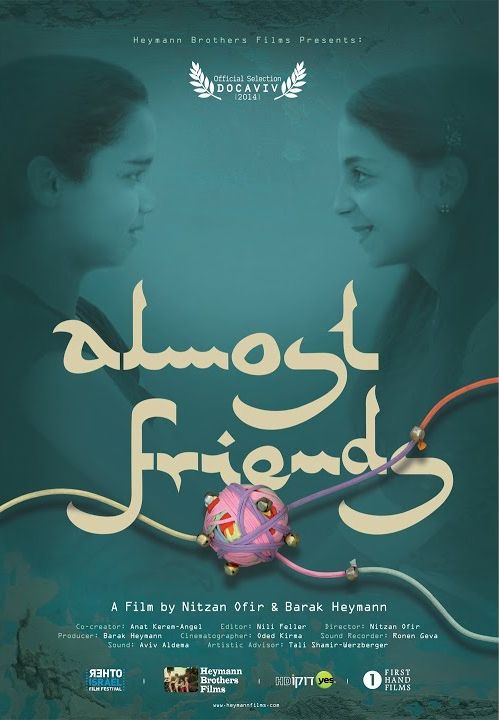 Almost friends (2014)
Origin: Unknown | Fiction | Director: Nitzan Ofir & Barak Heymann | 60 minutes
---
Almost Friends
2014, 60 minutes by Director: Nitzan Ofir & Barak Heymann.
http://www.youtube.com/watch?v=p_GBYHqPf58&list=UUoPisZ_rQsLFI1XISlaQy9A
Only 67 kilometers separate Lod and Tlamim, but the residents are a world
apart, divided by vast national, cultural, and ideological differences.
Through an education and technology school program aimed at bridging gaps
in Israeli society, sixth grade students from a secular school in the
impoverished city of Lod and a religious school in the settlement of Tlamim
are paired as online pen pals. Samar, an Arab girl from Lod and Linor, a
settler who lived in Gush Katif, represent the extremes of these
differences. Still, a spark is ignited in their online relationship and a
friendship is formed. But when the two girls have the opportunity to meet,
their families enter into a profound and complex experience.
---
View trailer