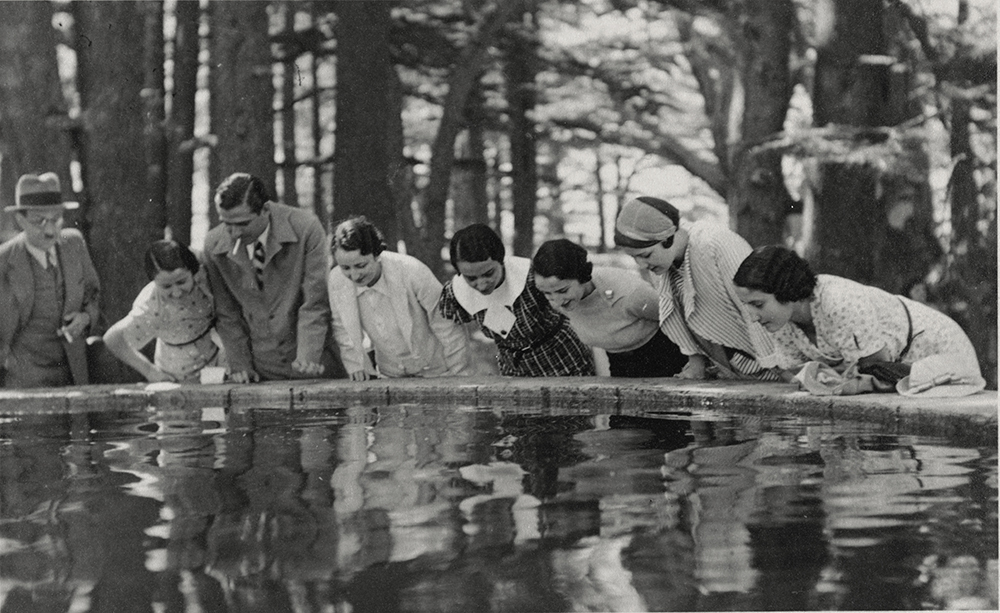 A Journey (2006)
Origin: Unknown | Documentary | Director: Lamia Joreige | 41 minutes
---
A Journey
Lamia Joreige 2006 docu 41 min.
A Journey follows the director's grandmother, Tati Rose, as her personal story meets the collective history of the Middle East. Born in Jerusalem in 1910, Rose moved to Beirut in 1930 to marry. Her family, among them Aunt Marie her sister, was then forced from Yaffa (Jaffa) into exile in 1948, taking
refuge in Lebanon. Combining documents, old film footage, photographs, interviews, and narration, Joreige's film recalls the history and conflicts of the region, while reflecting on time and loss. The director's "interrogation" of both her own mother and Tati Rose, raises questions about her own political choices, and thus explores the complex relationships between these three women of different generations.